Join the club! The Postdoctoral Fellows Office and the Graduate Pathways to Success Program, through the support of the
Vivien M. Srivastava Memorial Endowment, present:
WHY CAPABLE PEOPLE SUFFER FROM IMPOSTOR SYNDROME AND HOW TO THRIVE IN SPITE OF IT
Event Sponsors: 
Sponsored in memory of Dr. Vivien M. Srivastava
Sponsored by UBC Wellbeing 
EVENT DETAILS
Date: Thursday, May 18, 2017
Time: 9:30 AM – 11:30 AM
Location: UBC – Okanagan – Videoconference – (Reichwald Health Sciences Centre, 088 Discovery Ave., RHS 257)
FACILITATOR
Dr. Valerie Young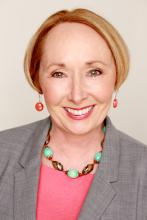 Dr. Valerie Young is an internationally known speaker and the author of the award-winning book The Secret Thoughts of Successful Women: Why Capable People Suffer from the Impostor Syndrome and How to Thrive in Spite of It (Crown/Random House) now available in five languages.
Valerie has addressed faculty and students at over 80 colleges and universities including York, Western, Harvard, Stanford, MIT, Columbia, Princeton, Cornell, and more.
She's also addressed such highly diverse audiences as Apple, Procter & Gamble, BP, Chrysler, Intel, IBM, Facebook, Methanex, Boeing, Merck, McDonalds (Europe), Motley Fool, Society of Women Engineers, Association of Mechanical Engineers, American Institute of Chemical Engineers, American Women in Radio and Television and Women in Trucking.
Her career advice has been cited in popular and business media and publications around the world including the BBC, The Wall Street Journal, The Chicago Tribune, USA Today Weekend, Entrepreneur, Kiplinger's, Inc., O magazine, Science, Canadian Living, Elle (Canada), The Globe & Mail, The Toronto Star, The Ottawa Citizen, Sydney Morning Herald, The Irish Independent, and many more.
REGISTRATION
Registration in this session is required and is now open. Registration is on a first-come, first-served basis. Those successfully registered will receive a confirmation email one week prior to the workshop. All cancellations must be received no later than 24 hours in advance of the workshop.